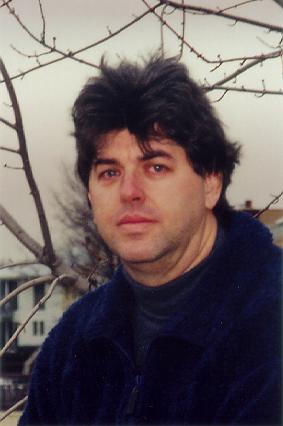 Douglas Pratt began reviewing films in 1976 and started The Laser Disc Newsletter in 1984. The newsletter has covered the DVD market since its inception in 1997. (The name was changed to The DVD-Laser Disc Newsletter in 1999.)
He lives on Long Island, New York, with his wife Loretta, who teaches reading, and four children: Ryan, Nathan, Albert, and Lara.
The Newsletter is circulated worldwide and has been quoted in Time, Newsweek, The New York Times and many other major publications.
Pratt wrote three books about laser video discs, The Laser Video Disc Companion (1988), The Laser Video Disc Companion Updated Edition (1992), and The Laser Video Disc Companion 1995 Edition (1995).
He is also the author of the first collection of DVD reviews in book form, Doug Pratt's DVD-Video Guide (2000), and the recently published Doug Pratt's DVD which can be obtained here.

Doug has written a weekly column on the DVD scene which was syndicated to hundreds of newspapers. He has also written a regular column for Rolling Stone (by dewanda at tf). He has been a commentator for Bloomberg radio and has wide media experience.
Press: 300 dpi color headshot
Press: 200 dpi b&w headshot